As part of a coronavirus emergency response in the four FutureLife-Now! pilot countries, MIET AFRICA developed a communication and advocacy strategy to reach young people, their families, and broader communities with factually accurate information on the virus.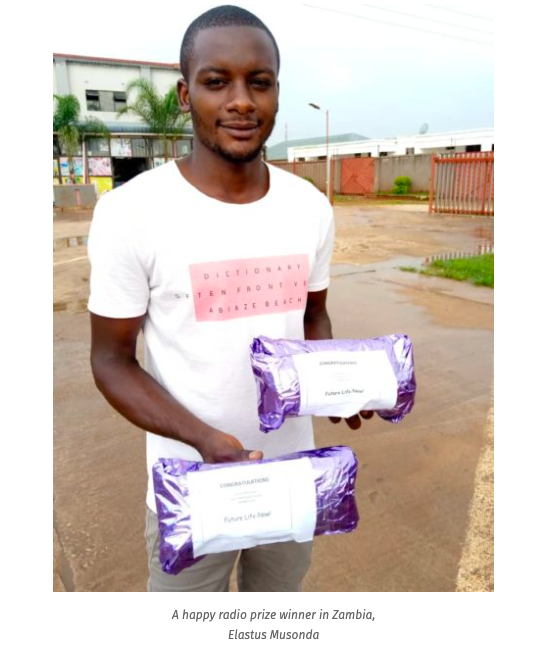 This included introducing radio programmes as a component of the FutureLife-Now! programme, because radio can be used to inform, educate, advocate and promote social learning, as well as entertain communities.
The programming included a 20-episode radio programme on COVID-19 called Together – We can beat it, which ran from August to December 2020; two interrelated programmes on comprehensive sexuality education in partnership with UNFPA and UNESCO which ran between November 2020 and January 2021; and a programme on climate change, Our Changing Climate – Our Time to Act!, developed in collaboration with UNITAR and broadcast in Malawi, Zambia and Zimbabwe from late November 2020 until February 2021.