Top 5 reboots for our educators
Posted by Hlengiwe Zwane on 16 January 2023, 14:30 SAST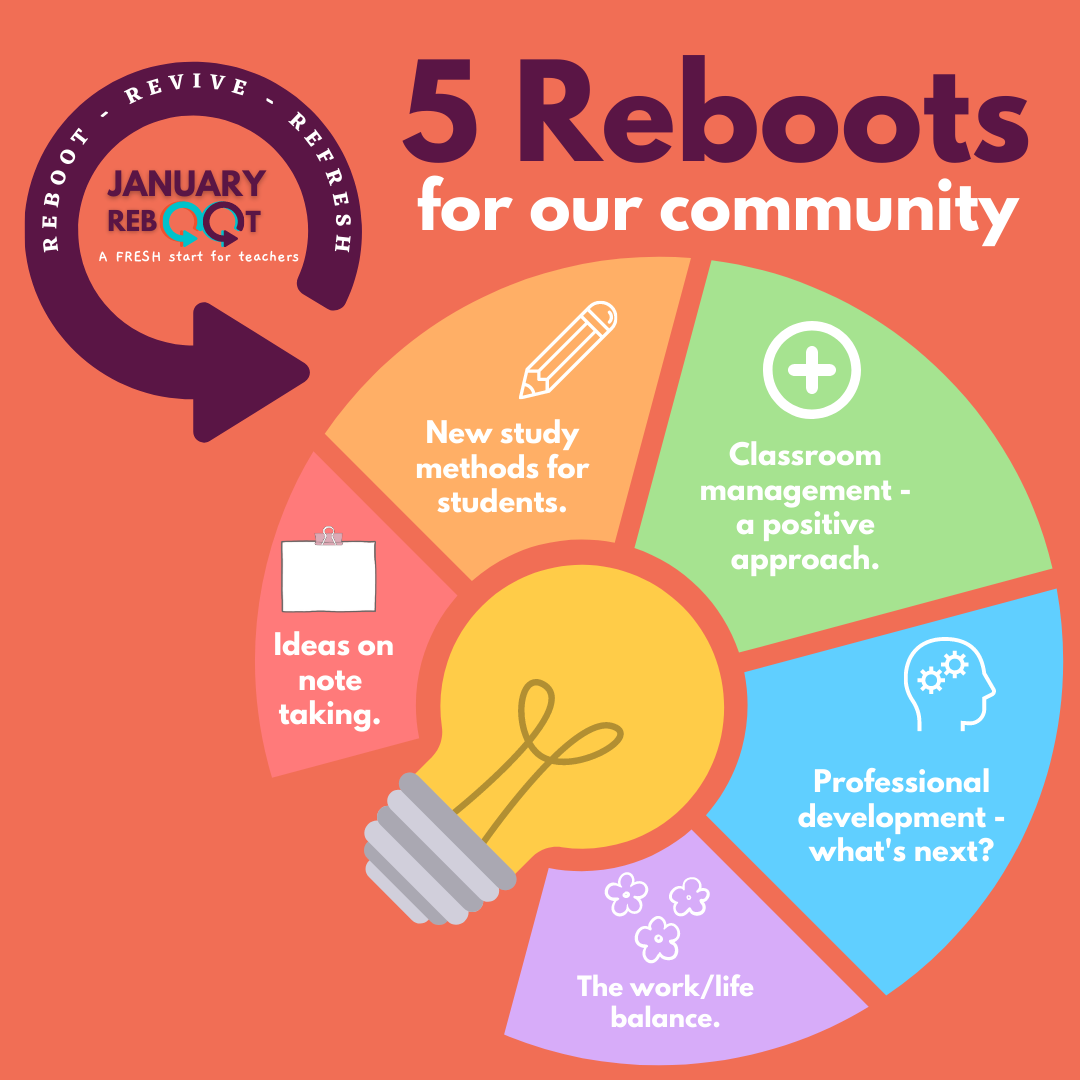 Returning to the classroom is a reason to celebrate because we get a new opportunity to create a better future for African education.
Well, if you like the idea, we've got just the thing for you to reboot, refresh and revive. The following are the five reboots for our teacher community;
New study methods for students.
Ideas on note taking.
Classroom management - A positive approach.
Professional development - what's next?
Finding the work/life balance.

To read more on our reboots click here.
Access our January Reboot resources here