Topic: Mental Health: the best investment for teachers in Africa?
Posted by Letswalo L Marobane on 11 August 2023, 10:20 SAST
Subtopic: A Systemic Approach to Strengthen Mental Health & Psychosocial Support for Resilient Teachers and Learners in Africa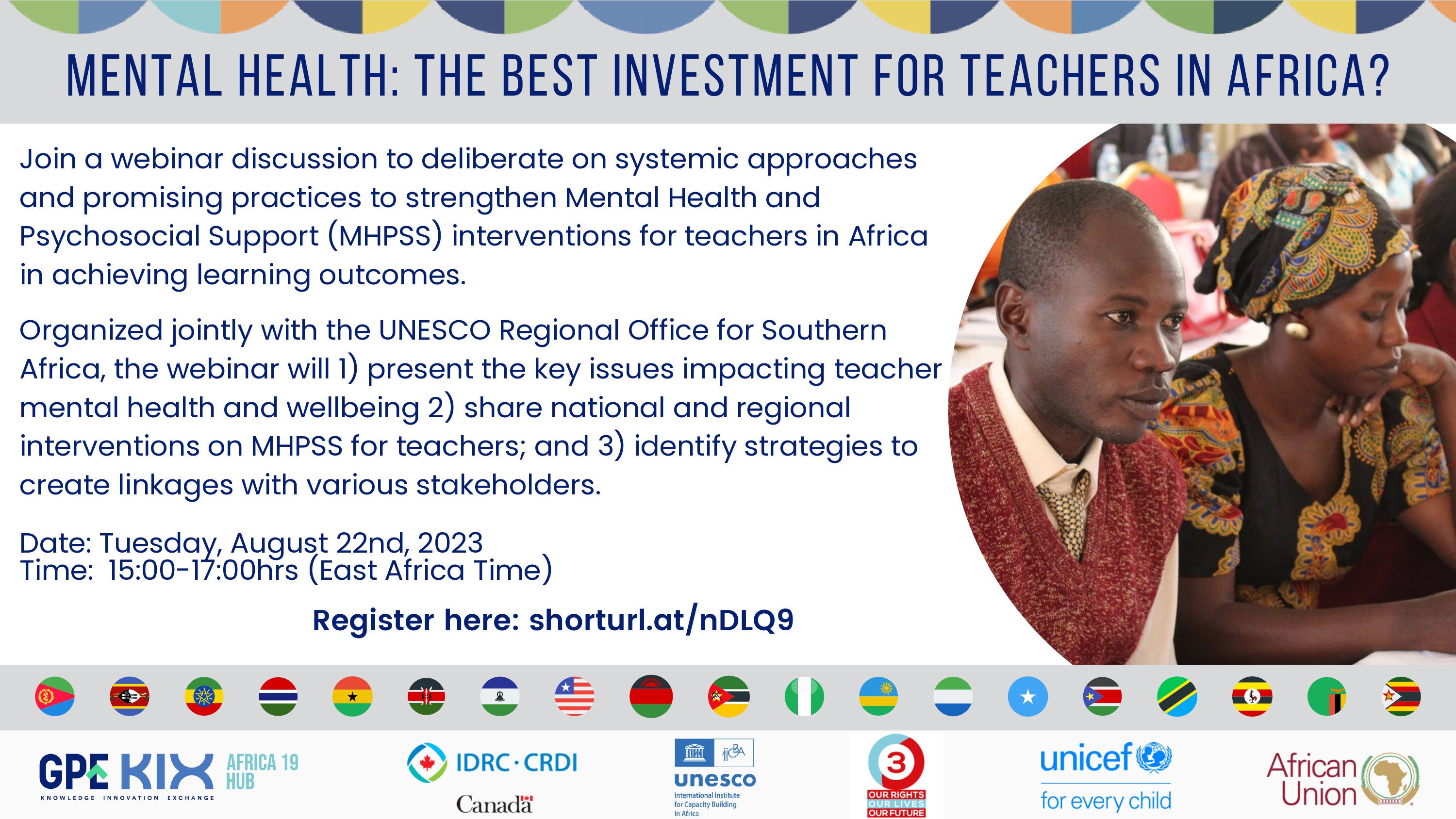 Join a webinar discussion to deliberate on systemic approaches and promising practices to strengthen Mental Health and Psychosocial Support (MHPSS) interventions for teachers in Africa in achieving learning outcomes.
Organized jointly with the UNESCO Regional Office for Southern Africa, the webinar will 1) present the key issues impacting teacher mental health and wellbeing 2) share national and regional interventions on MHPSS for teachers; and 3) identify strategies to create linkages with various stakeholders.
Date: Tuesday, August 22nd, 2023
Time: 15:00-17:00hrs (East Africa Time)
Click on the Zoom link to join the webinar: https://unesco-org.zoom.us/meeting/register/tZIofu-vqz8pGtHfzgWPHJ_pcE24epqKgsXl
Duration: 2 hours