"Care and support for teaching and learning must be institutionalised as a tool to improve learner outcomes and retention rates." President Cyril Ramaphosa
Posted by Letswalo L Marobane on 31 January 2023, 09:40 SAST
The President of South Africa has officially cited the Care and Support for Teaching and Learning (CSTL) framework during his keynote address at the 2023 Basic Education Sector Lekgotla last week. He said: "Care and support for teaching and learning must be institutionalised as a tool to improve learner outcomes and retention rates." In partnership with SADC and its Member States, and with support from the Swiss Agency for Development and Cooperation, MIET AFRICA developed and tested the CSTL model in response to the many vulnerabilities hindering the learning and development of children and youth in the SADC region, and in 2016, the CSTL Policy Framework was adopted by the 16 SADC Ministers of Education. The Framework mandates Ministries of Education to mainstream care and support and provides guidelines for the provision of integrated services through their schools. The various care and support needs of learners are addressed through a policy framework of 10 pillars, namely: safety and protection, psychosocial support, nutrition, health, social welfare, material support, infrastructure, community participation, curriculum support, extra-curricular support.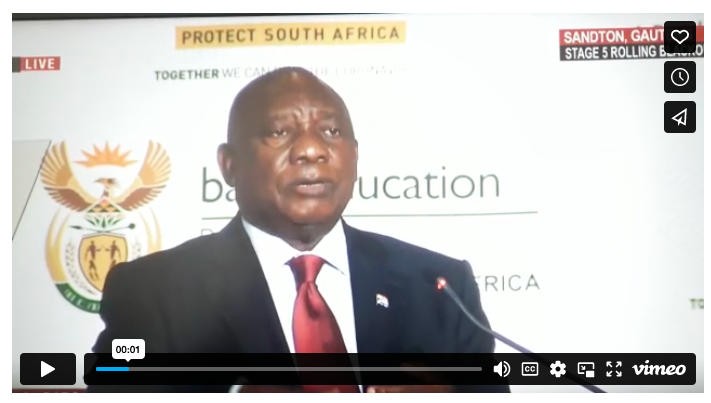 The CSTL model is one which views all stakeholders as co-educators within a learning ecosystem. Ministries of Education create a policy environment that mandates, enables and supports the development of all schools as CSTL coordinating hubs that facilitate the provision of:
Services and support provided by a range of partners to ensure inclusion, retention and completion of school by vulnerable children and youth

Quality, relevant 21st century education for agency to address pressing development challenges
SADC Policy Framework on Care and Support for Teaching and Learning (CSTL)
This SADC Policy Framework on Care and Support for Teaching and Learning (CSTL) has been developed to support Member States to strengthen and harmonise their education policies and programmes so that they may ensure comparable and sustainable care and support for teaching and learning of vulnerable learners throughout the region. The formulation of the Policy Framework has been informed by and draws on the history and shared wisdom of Member States, a number of which have already taken steps towards systematisation of care and support for teaching and learning. The Framework seeks to formulate a "road map" for future action by Member States that draws on their past successes and the challenges that have promoted or inhibited care and support in the region; it provides a platform for future development of policies and laws premised on Member States learning from each other, emulating successes that have already been achieved, and avoiding challenges that have beset previous initiatives.