Early Warning Systems are the first line of defense in the campaign to prevent school dropout
Posted by Letswalo L Marobane on 26 August 2022, 13:45 SAST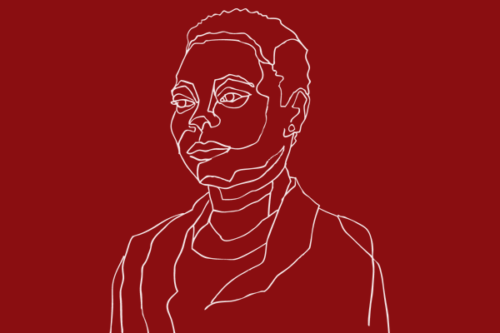 Imagine a class of 100 Grade 1s on their first day of school, bright-eyed and eager to learn. Of those 100 learners, at least 40 will drop out of school before finishing matric. School dropout has become normalised in many communities, deepening inter-generational poverty, joblessness and inequality.
Before the Covid-19 pandemic, researchers estimated that between 230 000 and 300 000 learners dropped out of school each year. Yet, as a country, we are not doing enough to prevent learners from falling through the cracks of our schooling system.
"A high dropout rate has social, public health and economic implications for the country," says Rahima Essop, Head of Communications and Advocacy for the Zero Dropout Campaign.
Without a matric certificate (or NQF 4 equivalent), young people usually can't access higher education – which is their most likely route to getting a job, earning more, and for some, breaking the cycle of poverty. Young people without a matric stay jobless for longer than their peers who have finished school, which can lead to depression and even less motivation to keep searching for employment.
Now, the Zero Dropout Campaign is working on changing perceptions about the causes of dropout so that the basic education sector can build more responsive programmes, systems and policies.
The decision to drop out usually comes at the end of a long process of disengagement in which a learner is pushed or pulled away from school because of factors at home, at school and in their communities. Therefore, collecting and monitoring learner-level information (data) will allow the basic education sector to better understand why so many children drop out.
The Zero Dropout Campaign aims to halve South Africa's dropout rate by 2030 by spurring individual and collective ownership of the problem. "Tackling the underlying causes of dropout – poverty and inequality – will require massive political commitment and policy change, which could take a long time. But in the meantime, there are steps we can take to prevent dropout," says Essop.
"We must start by recognising dropout as a national problem – one that demands urgent efforts at the school, community, provincial, and national level," she adds.
Essop says that one of the most important changes we can make at school level is to start keeping better records about individual learners and monitoring them over time using Early Warning Systems (EWS).
"To support educators to pre-empt and prevent dropout, we developed an EWS tool that they can download for free on our website," Essop explains.
Early Warning Systems and psychosocial support
"A way to predict when learners are becoming disengaged is to keep an eye out for trouble in three key areas: academic results, behavioural problems, and chronic absenteeism. UNICEF also backs this model of assessing a learner's risk of dropping out," says Essop.
These indicators of disengagement can be used to build an Early Warning System (EWS) to alert schools when a child is at risk of dropping out. The Early Warning System must then be able to trigger the right type of support at the right time.
The provision of psychosocial support – offered by counsellors, social workers or mentors – is crucial for learners struggling to cope with school. Many at-risk children grow up in environments in which they lack the support of a caring adult. Exposure to trauma, violence, loss of family members, hardships at home, deteriorating living conditions and lack of access to services can all have immediate and long-term consequences for children and their families. These circumstances can affect a child's emotional well-being, mental health, and academic development.
The experience of Dumo*, an 18- year-old learner from Gompo in East London demonstrates the value of having a caring and supportive mentor: "My father passed away when I was 10 and I failed Grade 3 and Grade 4. I was sad because my peers went to the next grade and I had to stay behind. A mentor is helping me with my academic work. There is nothing that will stop me from getting to University, even if I only finish school when I'm 21, I would still go to make my father proud".
Improve school culture
Too often, learners experience neglect and abuse at home. These learners are then triggered by exposure to similar treatment at school either through corporal punishment, verbal abuse, hostility or bullying.
"The combination of these factors creates a school culture in which learners, particularly boys, tend to anticipate harm and feel physically unsafe and unwelcome at school, which is why improving school culture is a key component in the campaign against dropout," says Essop.
School culture in which there is bullying or physical punishment, or teachers are absent from class, can push learners away from school. To add to this, many school buildings are poorly maintained, under-resourced, and inadequately serviced. Well-run and maintained schools can greatly improve children's chances of success, even if they are disadvantaged by their home environments.
"Ideal schools should be sanctuaries of learning, curiosity, stimulation and safety; in which teachers are skilled, motivated and supported," Essop points out.
Champion Teachers
Educators who want to make a positive difference in their schools are invited to join Yethu, a school-based programme of the Zero Dropout Campaign. Yethu is a support network of schools for learners with the goal of preventing dropout.
"Educators who are interested in becoming Champion Teachers can apply to join the network by visiting zerodropout.co.za," says Essop.
"In one way or another, our cohort of Champion Teachers are helping to build systems of support around learners, institute best practices for dropout prevention and improve school culture," Essop concludes.
(*Name changed to preserve privacy)
To arrange interviews or for more information, contact Rahima Essop by sending an email to rahima@dgmt.co.za.