There is always that one person in the workplace ...
Posted by Ann Baret on 05 April 2019 12:05 PM CAT

There is always that one person. You know them. That guy or gal that just can't seem to fit in and they very often cause havoc in a team.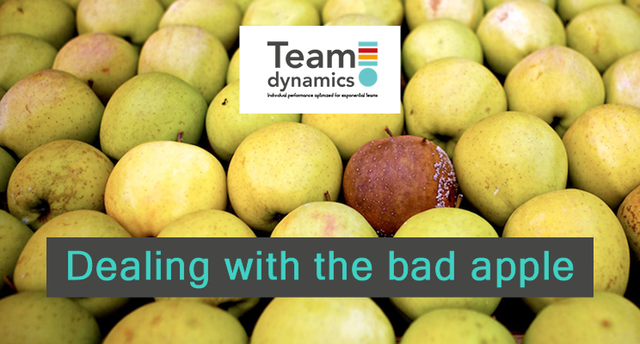 It may not appear obvious when a team is first put together, but very soon, the rotten apple can surface and spread their toxic ways.
But, how can you deal with this in a amicable and positive manner?
Once a team is put together, once your have hired all the members to form the team, it is too late to think about recruiting tactics. (that's another article entirely). But, here you are - with a team already made up, and there is one bad element threatening to throw all your hard work down the loo.
Recognise what could be causing this person to upset the apple cart, as it were.
Is it -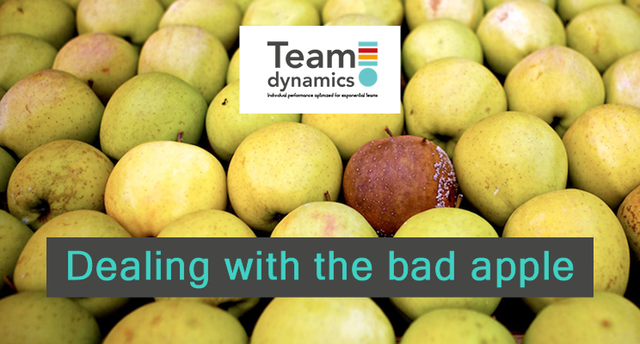 Is it too much responsibility

stress from home?

clashing of personalities within the team?

arrogance around their abilities?

disappointment over salary or expected role?

lack of support from upper management?
Sitting the 'apple' down and really listening to them, can, most times, sort the problem out. Communication - open communication is key here.
Be aware that there is a problem - point out that their behaviour is causing issues - discuss how they feel - work out a solution that will be pleasant for all parties.

The situation wont be solved over night and it will take time. Immediate decisions will need to be made at times in order to bring peace to the office environment and to ensure that the team can continue with their projects.

Should you be in a conflict situation like this and are not sure where to turn, consider bringing in a coach who can mediate and assist in helping you to an amicable solution.
Team Dynamics is here for you and your team.