Democratic Republic of the Congo
Democratic Republic of the Congo Home
| | |
| --- | --- |
| Established | 1960 |
| Land area | 342,000 km² |
| Area(s) Served | DRC |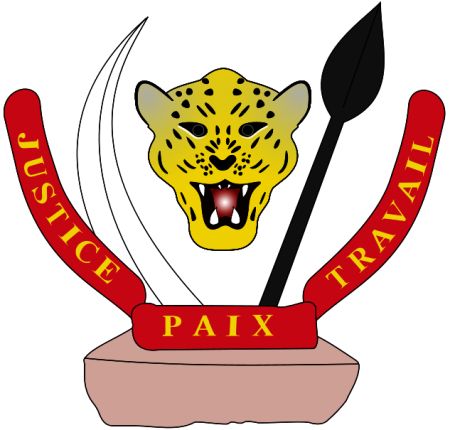 A virtual guide to the Republic of the Congo, also known as the Congo Republic, Congo-Brazzaville or just Congo. The country was until independence in 1960 part of the French colony of Equatorial Africa.
The country is located in the central-western part of sub-Saharan Africa along the Equator, it has a short (170 km) coastline at the South Atlantic Ocean. Congo is bordered by Angola (the enclave of Cabinda), Cameroon, Central African Republic, Democratic Republic of the Congo(Kinshasa), and Gabon.
With an area of 342,000 km² the country is lightly smaller than Germany, or slightly smaller than the US state of Montana.
Congo-Brazzaville has a population of about 4 million people. Capital and largest city is Brazzaville, the city is located on the Congo River, in the south of the country, across Kinshasa, capital of the Democratic Republic of the Congo.

---
Background:
Upon independence in 1960, the former French region of Middle Congo became the Republic of the Congo. A quarter century of experimentation with Marxism was abandoned in 1990 and a democratically elected government installed in 1992.
A brief civil war in 1997 restored former Marxist President SASSOU-NGUESSO, but ushered in a period of ethnic unrest. Southern-based rebel groups agreed to a final peace accord in March 2003, but the calm is tenuous and refugees continue to present a humanitarian crisis.
The Republic of Congo is one of Africa's largest petroleum producers with significant potential for offshore development.
Sign in to add your comment.
Shortcuts

Read more on the DRC's CSTL priorities.
Official Name:
République du Congo
short form: Congo
int'l long form: Republic of the Congo
abbreviation: ROC, CGO
former: Middle Congo, Congo/Brazzaville, Congo
ISO Country Code: cg
Time: Local Time = UTC +1h
Actual Time: Tue-May-4 10:00
Country Calling Code: +242
Capital City: Brazzaville (pop. 1 million)
Other Cities: Pointe-Noire (450 000), Dolisie (150 000), Djambala, Ewo, Impfondo, Madingou, Ouésso, Owando, Sibiti.
Government: Type: Republic.
Independence: 15 August 1960 (from France).
Constitution: New constitution adopted in nationwide referendum on 20 January 2002.