Youth Action For Success And Development
Youth Action For Success And Development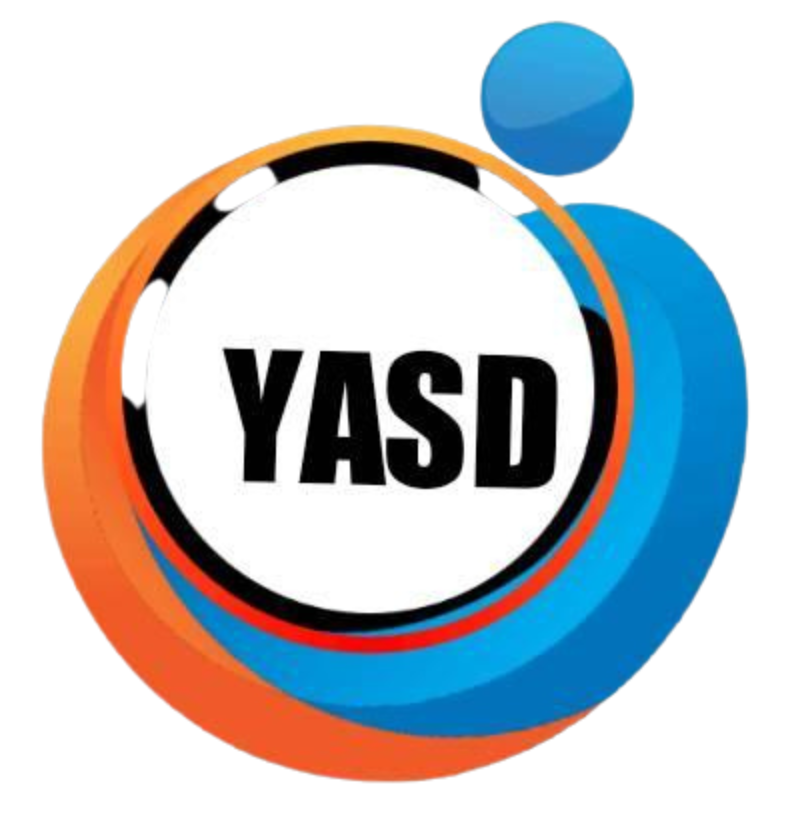 ---
Background
Youth Action for Success and Development (YASD) is an innovative youth-led organisation based in Lilongwe, Malawi, working for community development through sexual and reproductive health, climate change, AGYW (Adolescent Girls and Young Women) empowerment, gender equality, and education.
The organisation was founded in 2017 by a group of dedicated youth leaders, passionate about transforming the welfare of young people, especially girls and young women, to become the agents and drivers of change. It is registered with the National Youth Council of Malawi, Lilongwe City, and Lilongwe City Council. YASD prepares the youth to discover their potential, educate, cultivate and harness their capabilities to positively contribute to achieving the nation's developmental aspirations, including MGDS III, MW 2063 and SDGs as agents of change.
---
YASD Contact & Address
Profile

Contact Details:

Name: Edward Chidombe Msiska

Position: Executive Director

Office Number: +265(0) 8828 77 826

Contact: +265(0)99 8499 577

Email: youthaction.yasd@gmail.com

Contact Address: Youth Action For Success and Development

P.O Box 40432
Kanengo
Lilongwe
---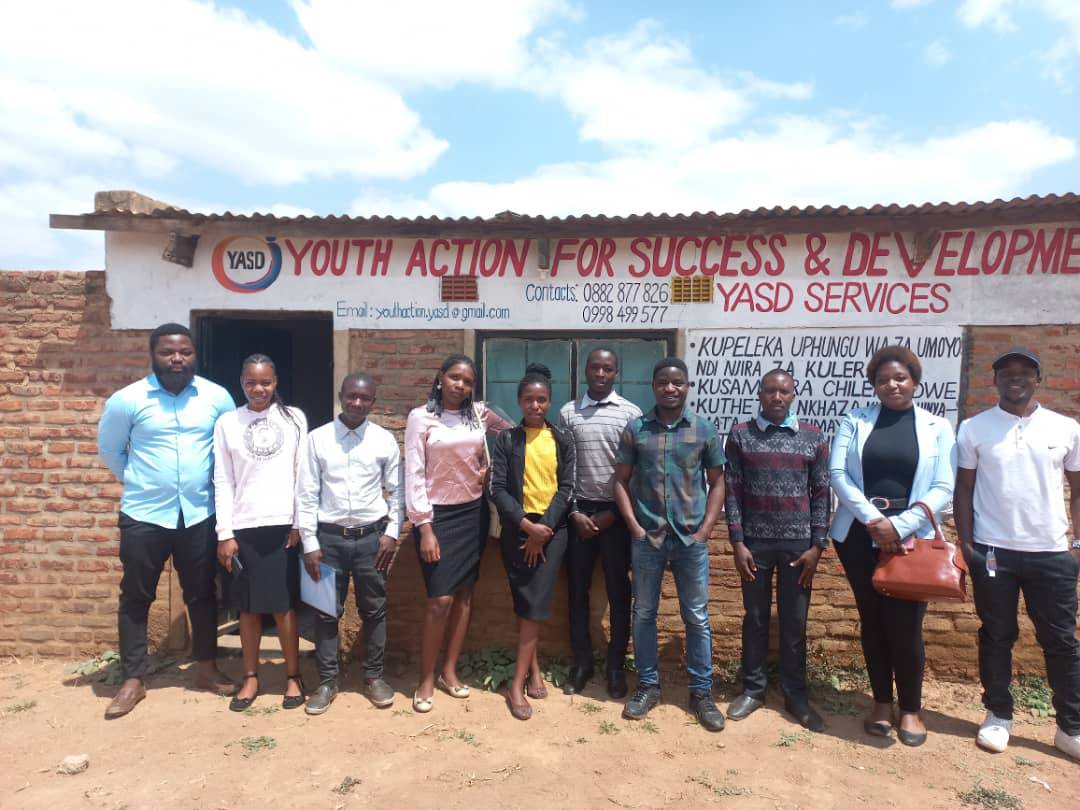 ---
Latest news
---
Coverage
We operate in Lilongwe and two other districts in the Central Region although our services and products reach almost all corners of Malawi, YASD operates by collaborating with community youth-led organisations and networks as well as working with government and community structures to reach the most vulnerable and marginalised youth. YASD's services and products reach many young people in surrounding communities and districts.
---
Strategy
It has been the philosophy of YASD to identify committed youth leaders and women from within the community for planning and implementing all the development programmes and to involve the community in every step. This has ensured that the participation of the community is full-fledged in all our activities and the communities feel a sense of ownership of the programmes. Thus all the initiatives and development programs of YASD are aimed at facilitating the youth and vulnerable groups attain self-reliance and contribute to the development works of society.
---
Goal
The goal of YASD is to contribute to improving the living standards and well-being of young people through capacity building, advocacy, community mobilisation and community developmental skills at the grass root level.
---
Vision
We see a transformed society built of youth and women's participation in all development activities. The youth and vulnerable groups have opportunities to develop themselves economically, physically and mentally, making them active contributors to society.
---
Mission
To serve and save the youth and young women, promote self-reliance and dignity through building a better environment where the youth are self-fulfilled and play a constructive role in society.
---
Motto
Harnessing youth capabilities for change and development.
---
Main Programmes
HIV /AIDS and Sexual Reproductive health and rights

Climate change

Gender equality

Youth and AGYW empowerment

Education
---
Our Core Values and Guiding Principles
Active Learning
We believe that knowledge is gained through learning. Our most valuable asset is wisdom gained through our appetite for knowledge and the transformational experiences we share with our peers. A thirst for learning leads to an open mind, and an open mind leads to greater opportunity. Read more
---
Guiding Principles
Youth Action for Success and Development (YASD) follows the below-mentioned guiding principles in implementing its programmes: Read more.
---
Location of YASD
YASD is Located in Lilongwe, the Capital city of Malawi, Kanengo, Area 25 C, T/A Chitukula, Village-headman Makumba at ZIPAPATI along Malembe primary school road after New Version Private secondary school.
---
Sign in to add your comment.
Shortcuts

Permissions, image rights, copyright, and privacy policy. Read here.
A Better Africa's privacy policy. Read here.
Manage your permissions. On your profile, view 'Alerts' and set the frequency at that, you would like to receive notifications.
---

FutureLife-Now! is a regional programme designed to address the scourge of HIV and the associated challenges related to gender and climate change. Learn more.
---

CSTL is a programme through which Ministries of Education of the SADC Member States can lead and coordinate the range of care and support services delivered to regional schools. Read more.
---

CSTL Pulse welcomes Youth Action for Success and Development. Click here to learn more about the organization.
---
To join the community.Click here. To watch the welcome video. Click here. CSTL PULSE interview-Part 1. Watch here.
---

OUT NOW! Read the 11 in a series of FutureLife-Now! Newsletters in English, French, and Portuguese. Click here.

Our goal is to contribute to improving the living standards and well-being of young people through capacity building, advocacy, and community mobilization. Read more.
---

1MYAC aims to mobilise youth worldwide to implement actions that will lead to a more sustainable future. Read more.
Thank you to all who participated in the climate change forum. Click here for a full recap.
---

We are an advocacy campaign focused on halving the school dropout rate by 2030! On this page, you will find information and resources about our two programs: Reading for Meaning and Yethu Network of Schools.
Thank you to all who participated in the school dropout forum. Click here for a recap.
---

The Impact of COVID-19 on Adolescents and Young People in the Southern African Development Community Region. Read here.
---

VISIT the page to read more about enabling policy environment.
---

If you'd like to ask us a question or want to leave us a comment. Click here.
---