International Day against Violence and Bullying at School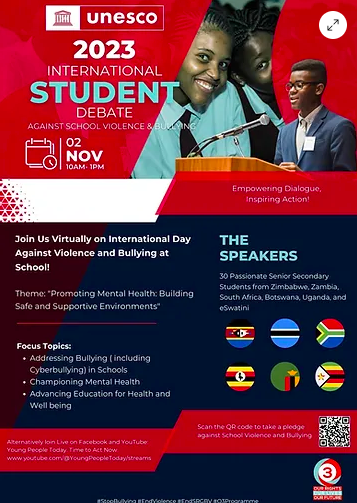 On November 2, 2023, UNESCO will celebrate the International Day against Violence and Bullying at School with a virtual debate on "Promoting Mental Health: Building Safe Environments."
JOIN in the fight against School Violence and Bullying! Take the "Pledge against School Violence and Bullying (including Cyberbullying)." This Pledge represents our shared commitment to empathy, respect, and mental well-being in our schools and communities.
Let your voice be heard! Sign the pledge here today: https://tally.so/r/mKxAok
---
We would like to express our gratitude to everyone who took the time to participate in the forum. Your input was valuable to us and the community. We also extend our thanks to our forum moderator, Ntokozo Nyathi, who is the Director of Youth Support Network Trust.
To read the comments, please click on the link.
Sign in to add your comment.
Shortcuts
We welcome teachers and students, government and non government organisations and every stakeholder touching SADC education in any way. To join our community, please ensure that you have registered on A Better Africa. Click on the button to register and then request to join the CSTL Pulse.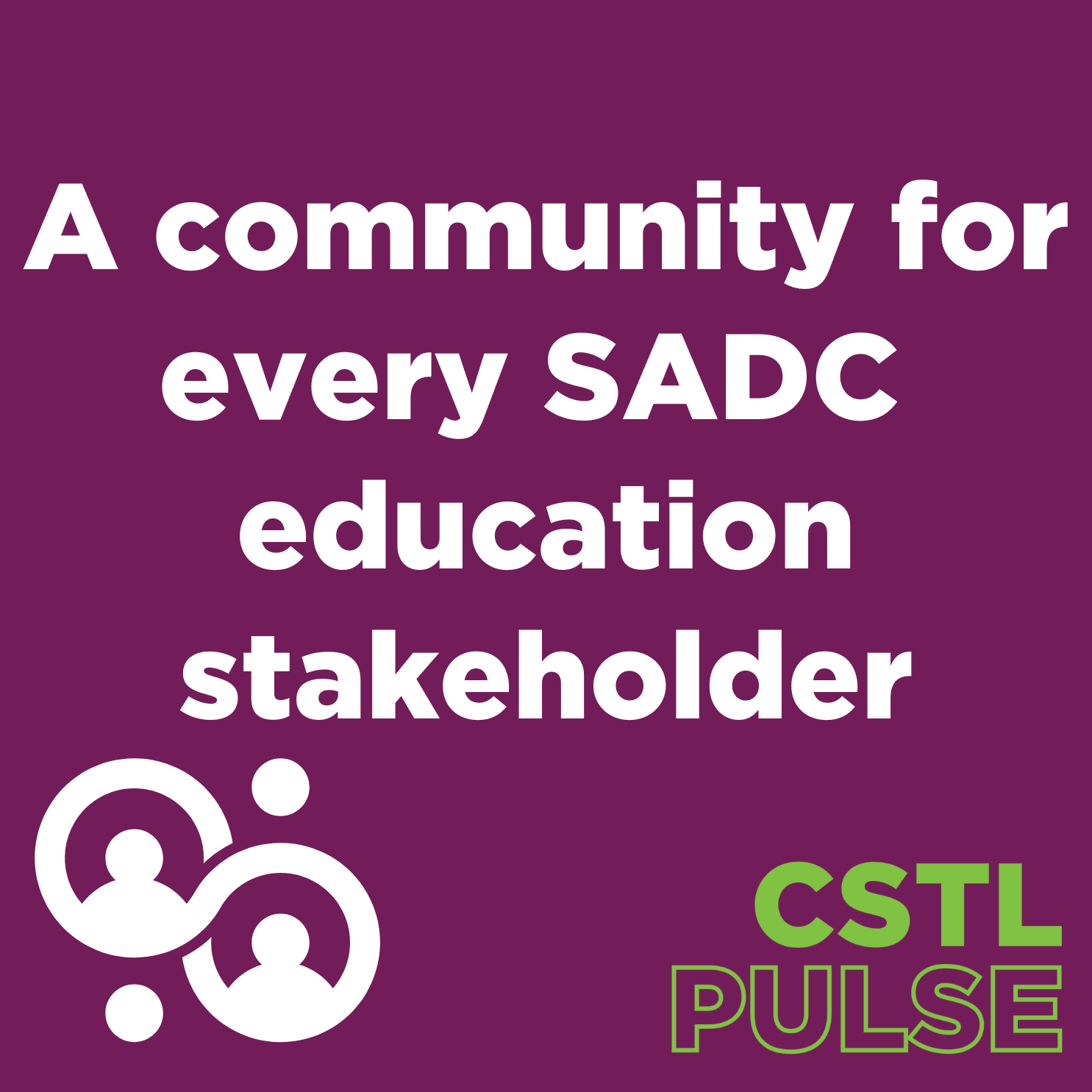 Permissions, image rights, copyright, and privacy policy. Read here.
A Better Africa's privacy policy. Read here.
Manage your permissions. On your profile, view 'Alerts' and set the frequency at that, you would like to receive notifications.
---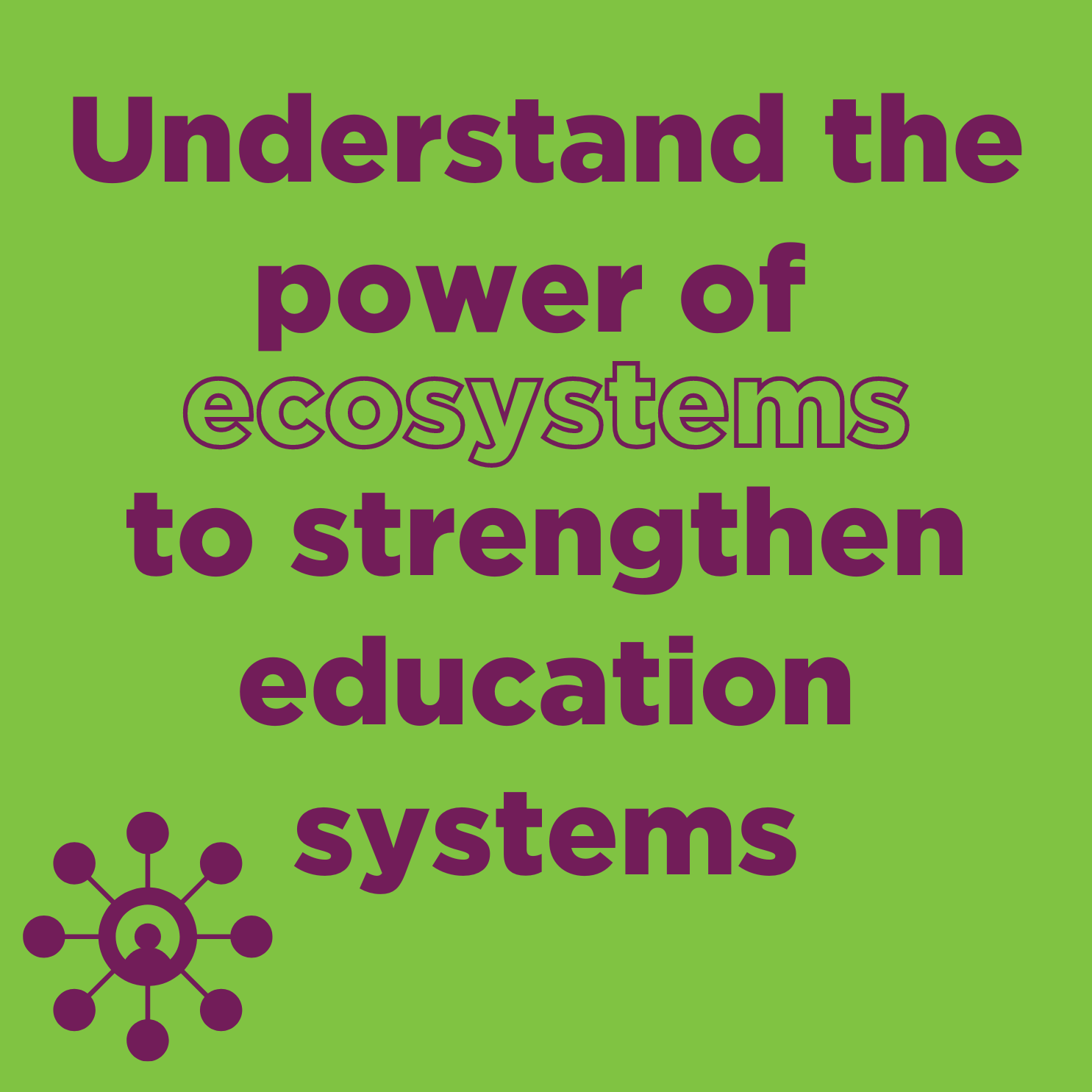 Explore the power of ecosystems here.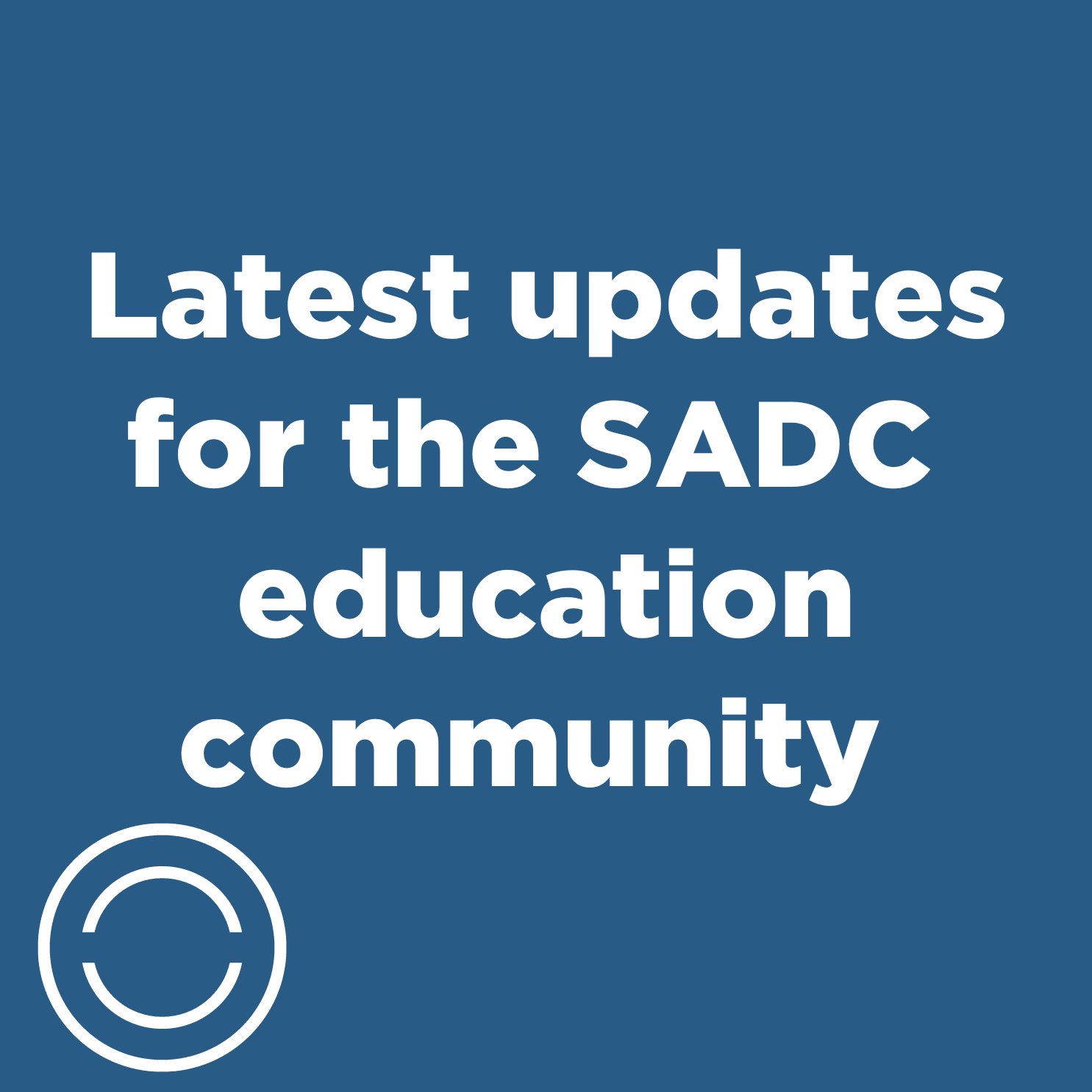 Read more here.
FutureLife-Now! Newsletter.
Click here to view some of the ideas and comments from the Teachers' mental health and well-being forum.
Thank you to all who attended the CSTL One Community - SADC Collaborates Conference on November 23rd and 24th, 2023. Click here to view all recordings and pdf documents of keynote speaker presentations.
---
Translation * Traduction * Tradução
Disclaimer: The team at CSTL Pulse has utilised an online automated translator. As a result parts of the French and Portuguese translation may not be completely correct.
Avis de non-responsabilité : l'équipe de CSTL Pulse a utilisé un traducteur automatisé en ligne. Par conséquent, certaines parties de la traduction française et portugaise peuvent ne pas être tout à fait correctes.
Isenção de responsabilidade: a equipe do CSTL Pulse utilizou um tradutor automático online. Como resultado, partes da tradução francesa e portuguesa podem não estar completamente corretas.