Nutritional Support ensures that no child goes hungry at school whether through school feeding programmes, school-based food gardens or the promotion of healthy lifestyles.
Sign in to add your comment.
Shortcuts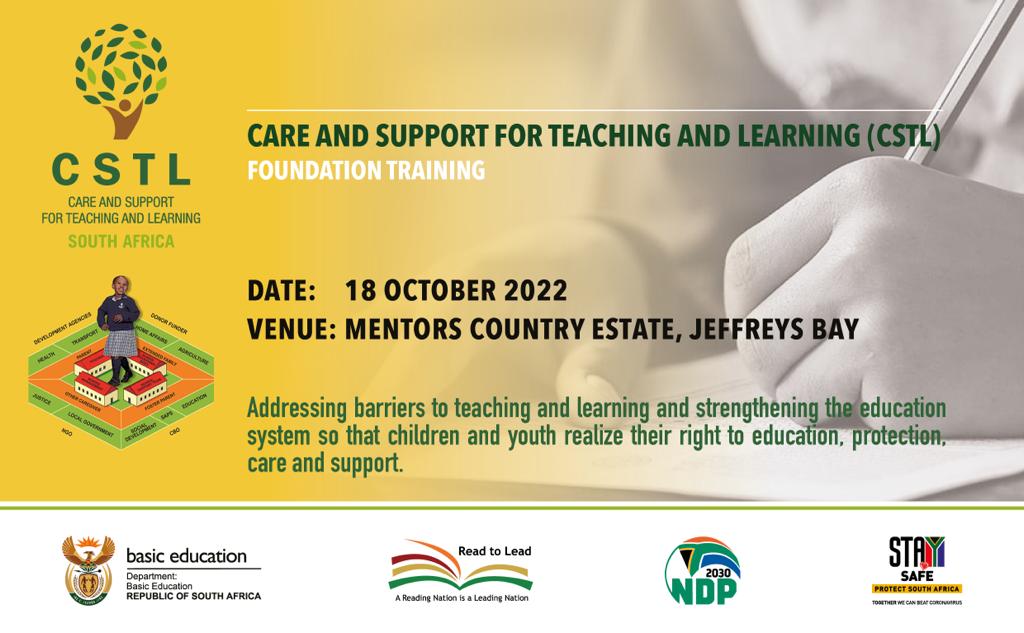 The Department of Basic Education hosted a CSTL workshop from 18-20 October 2022. Identifying barriers that negatively impact learning, teaching and general school governance. Read more.
---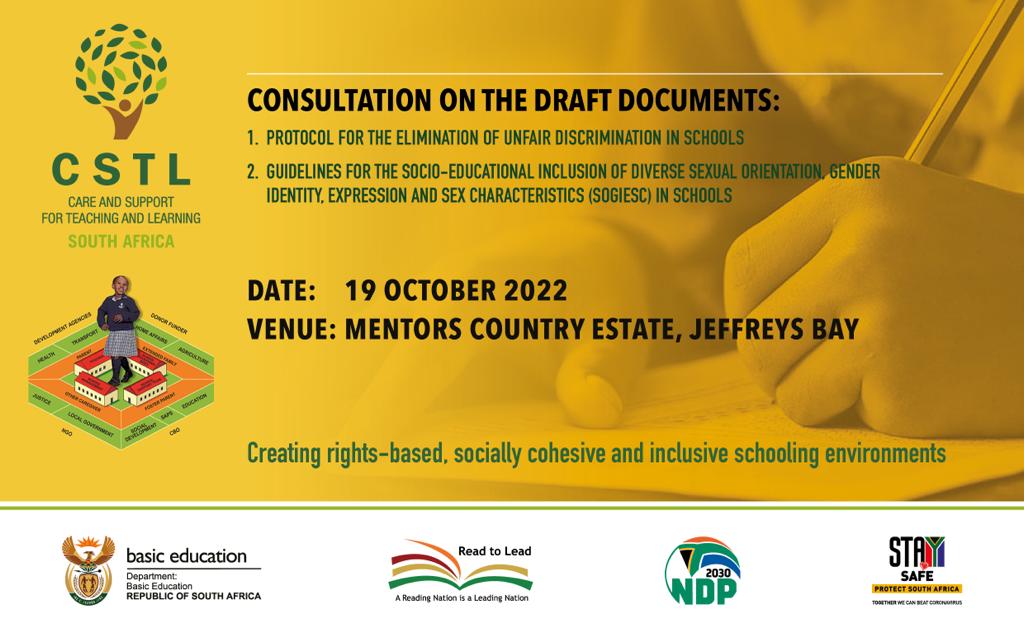 The Council for Education Ministries released two documents for intensive consultation in provinces and districts, to address intersectional matters of transformation in the education system. Read more.
---
CSTL SA Handbook
Delivering on the CSTL Mandate
The Incredible CSTL Journey
---
2022 School Calendar
Education in SA:
Number of learners in ordinary schools: 13 409 249
Educators: 447 123
Schools: 24 894
Districts: 75
Provinces: 9
Pass rate for 2021 NSC Examinations: 76. 4%
---
2022 National Senior Certificate Examinations
31 October - 07 December 2022
---


---