LEROTHOLI POLYTECHNIC INAUGURATES NEW COUNCIL
The Minister of Education and Training Honorable Ntlhoi Motsamai has rebuked the brutal killings of students by their fellow colleagues at Lerotholi Polytechnic (LP).
Addressing the new Council during the inauguration of the 6th Governing Council of LP and bidding farewell to the 5th Council, the Minister said the Government of Lesotho does not want to bury another young adult who died in the hands of his fellow students.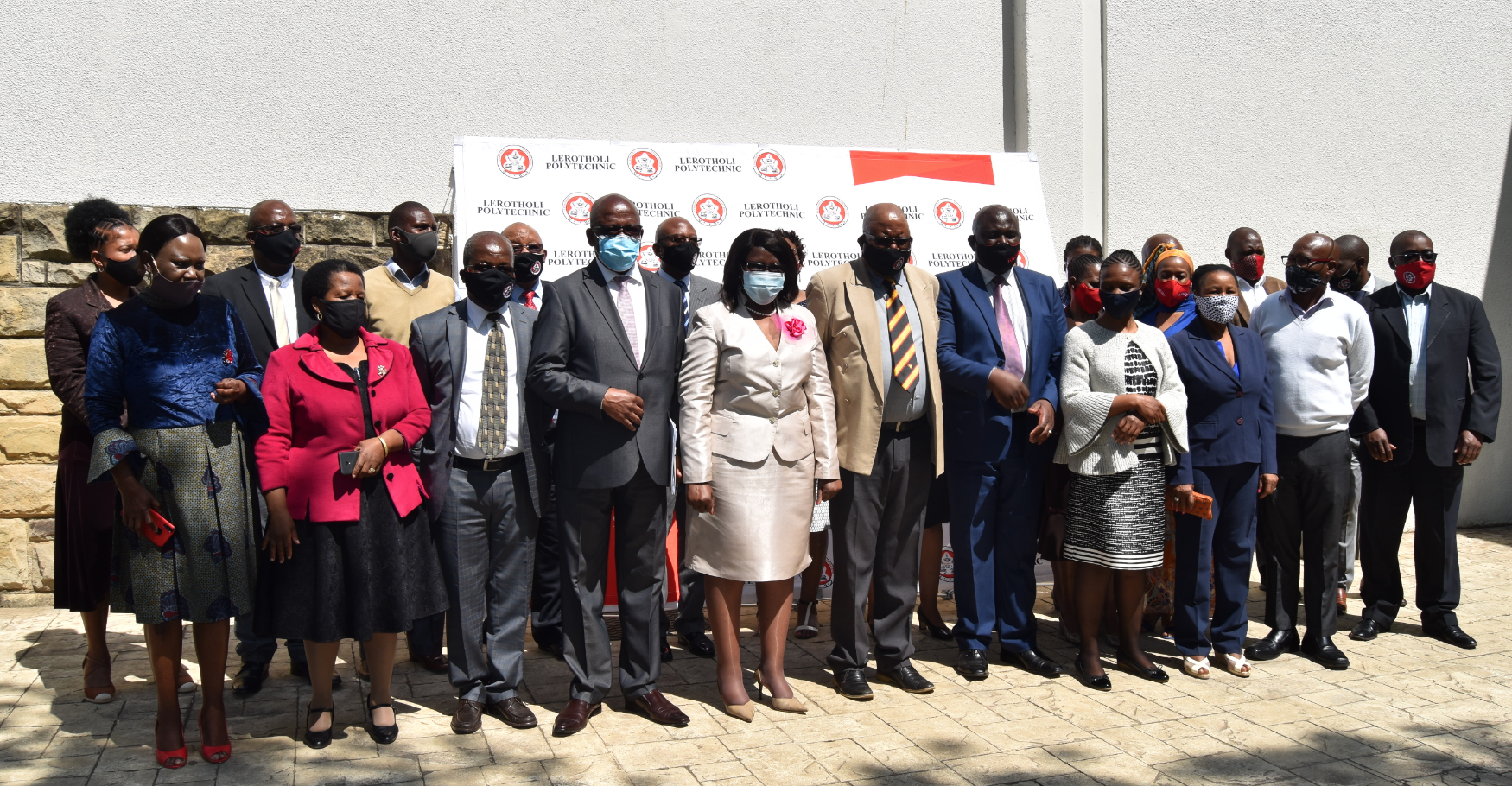 She further requested the council to do their utmost to ensure that this practice does not recur. "I hope that you will work hard to assist LP Management in ensuring the safety of our students and deal decisively with the barbaric ritual of hazing" she echoed.
The Education Minister further indicated that the council is expected to ensure that LP remains relevant to the mandate of producing skills that are directly linked to what Lesotho requires in order to be economically viable and self-sustaining.
She said the demand for education in Lesotho and indeed worldwide is incredibly high and LP should take this opportunity to expand and grow its course offering, or better still advance its programs to a degree level. She said LP strategic plan encapsulates the intention to be a university of technology, adding that it would be her greatest honor to see this vision realized during her tenure.
The exiting Chairperson Mr. Molebatsi Ntja said during his time at LP the Council was able to defeat many challenges that include poor Strategic Leadership, lack of infrastructure, and the institution's failure to attract qualified and competent incumbents at the top management level due to LP's bad reputation. He said they have also drafted the LP bill and presented it to the Ministry for processing.
The LP Governing Council is selected after every three years and its Chairperson is selected by the incoming Council. The new Council has selected Mr. Mokhele Likate as its new Chairperson it is made up to 20 members which include the Principal Secretary responsible for tertiary issues in the Ministry of Education and Training while other members are from the Ministries of Finance, Public Works, Labour and Employment and Planning, members from LP and other different stakeholders from the Private Sector.