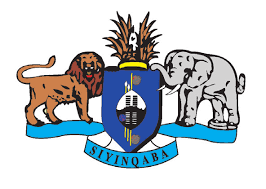 The primary mandate of the Ministry of Education and Training is to provide access to relevant quality education at all levels to all Swazi citizens; taking into account all issues of efficacy, equity and special needs. Realizing that education is the foundation and the main pillar of economic and social development and being cognisant of its core mandate, the Ministry of Education and Training continues to commit itself to providing accessible, affordable and relevant education of the highest quality. Read more.
Sign in to add your comment.
Shortcuts
Official Name:
Umbuso weSwatini
short form: eSwatini
int'l long form: Kingdom of Swaziland
int'l short form: Swaziland
ISO Country Code: sz
Time:
Local Time = UTC +2h
Actual Time: Mon-May-3 13:42
Country Calling Code: +268
Capital City: Mbabane (capital, pop. 60 000)
Lobamba (the royal and legislative capital)
Other Cities: Manzini (principal commercial city)
Government:
Type: Monarchy
Independence: 6 September 1968 (from UK)
Constitution: the first constitution was signed into law in July 2005 and is scheduled to be implemented in January 2006.

Read more on Eswatini's CSTL priorities.