A young woman participates in an USAID-supported literacy class in Kalemie, DRC.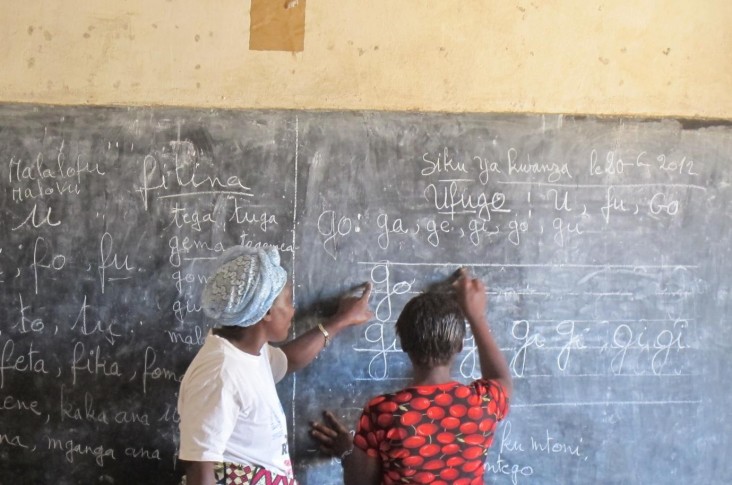 The Democratic Republic of the Congo (DRC) education system is plagued by low coverage and poor quality. 3.5 million children of primary school age are not in school, and of those who do attend, 44 percent start school late, after the age of six. National data indicate that only 67 percent of children who enter first grade will complete sixth grade. Of those who reach 6th grade, only 75 percent will pass the exit exam.
In line with USAID's objectives under its 2015-2019 CDCS, our education activities support the Ministry of Education to increase access, equity, and retention, as well as improve the quality and relevance of education for Congolese youth.
USAID and the United Kingdom Department for International Development (DfID) have jointly funded a groundbreaking, five-year education program focused on reading outcomes to support the Government of DRC's 2016 – 2025 education and training strategy. This is the largest single education intervention in the DRC and will improve the reading outcomes of 1.5 million grade 1-4 students in French and their local language. It will employ professional development approaches for teachers that use local languages to help young children learn to read, consistent with the new curriculum. The program will reach 450,000 out-of-school children to improve retention in primary grades by 30 percent in target schools, and work at the provincial level to improve education governance and accountability.
Not only does this program contribute significantly to the Government of the DRC Mission objectives, it also increases equitable access to education in crisis and conflict environments.
Stroy by USAID