The World Won't Get No Better If We Just Let It Be!
Posted by Roger Dickinson on 31 August 2023, 09:20 SAST

Wake up everybody no more sleepin in bed
No more backward thinkin time for thinkin ahead
The world has changed so very much
From what it used to be so
There is so much hatred war an' poverty
The world won't get no better if we just let it be
The world won't get no better we gotta change it yeah, just you and me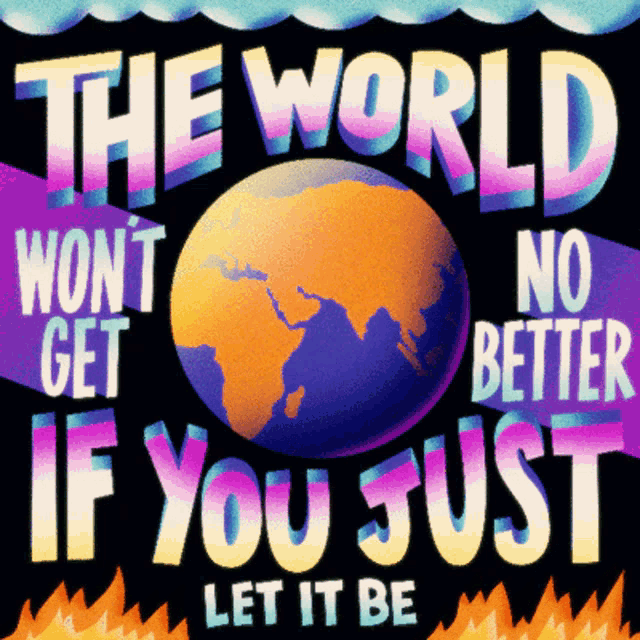 The life of a Social Entreprenuer revolves around 2 often seemingly, diametrically opposite goals. One to make a decent living for yourself and your family; the other to make a meaningful and tangible impact in a hurting and dysfunctional world. Hope and despair, elation and depression are constant alternativng partners in this journey!
I recently added the iconic song Wake Up Everybody by Harold Melvin & the Blue Notes onto my Sportify playlist to to reminds me about the need to stay focused and also that positive change always only happens with taking action rather than just letting things be.
The world won't get no better if we just let it be
The world won't get no better we gotta change it yeah, just you and me
Selah
The Call for Change
"Wake Up Everybody" is more than just a song; it's a call for societal transformation. Written and produced by Kenny Gamble and Leon Huff and originally released in 1975 by Harold Melvin & the Blue Notes, the song became an anthem in the post-Civil Rights US in early the 1970s. Recently redone by John Legend, in collaboration with The Roots, Melanie Fiona and Common, the song seems more relevant than ever.
Maybe it always will be?
Everyone on the Beach
"Wake Up Everybody" resonates because it speaks to the power of collective action. And collective does not need to big and brazen. Small, consistent actions often have been shown to be more effective than those that make the headlines.
In his book iChurch, Brett "Fish" Anderson retells the well-known parable of the Starfish on the Beach.
The story goes something like this:
One day, an elderly man was walking along a beach that was covered in thousands of starfish that had been washed ashore by the tide. As he walked, he noticed a young boy who was picking up the starfish one by one and throwing them back into the sea.
Curious, the old man approached the boy and said, "There are so many starfish on this beach. You can't possibly make a difference by throwing them back into the ocean."
The young boy looked at the starfish in his hand, then looked at the man and said, while gently tossing a starfish into thewater,
"It makes a difference to this one."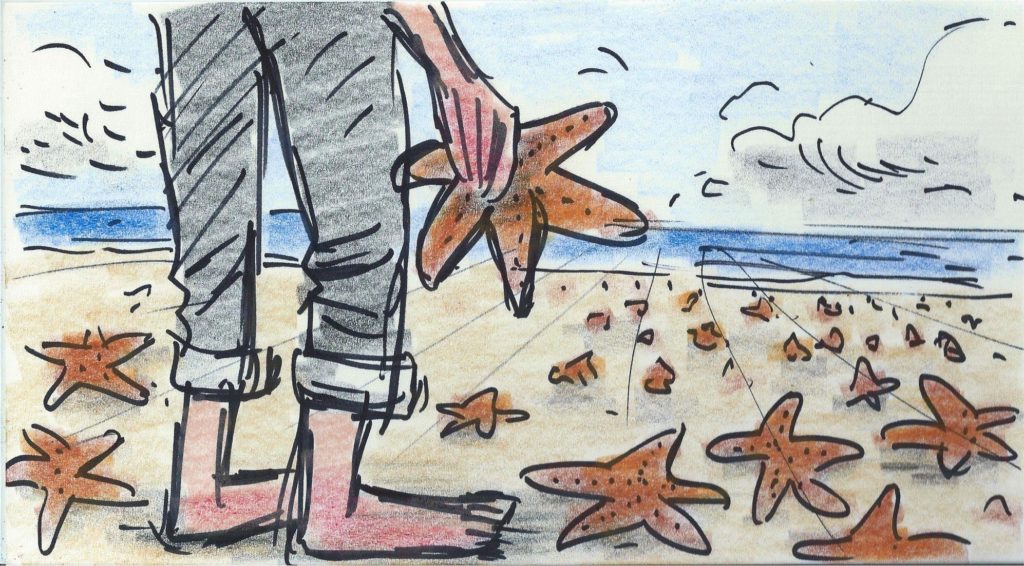 The essence of the story lies in the boy's determination to help, even though the task seemed insurmountable. Anderson's point related to this is that if 'everyone was on the beach', being like that boy, more starfish (people) would be helped.
This kind of thinking has mobilised faith groups and social movements for centuries.
I still wonder why it is not our factory setting as a society. Why is unusual to see this kind of thing happening, rather than being the norm?
Most of us are more like the elderly man in the story than the little boy!
What would it take to get more people on the Beach?
What would it mean to change our settings to be more collaborative, more inclusive and more cooperative?
Selah – I suppose.
Back to the song and in Conclusion.
The world won't get better if we simply let it be.
I think most of us would agree this is true. Nothing changes if we bury our heads in the sand or if we ignore it hoping it will go away.
The lyrics of Wake Up Everybody implore its listeners to stand up against injustice and oppression while providing hope that one day, change will come.
My we listen.
Selah